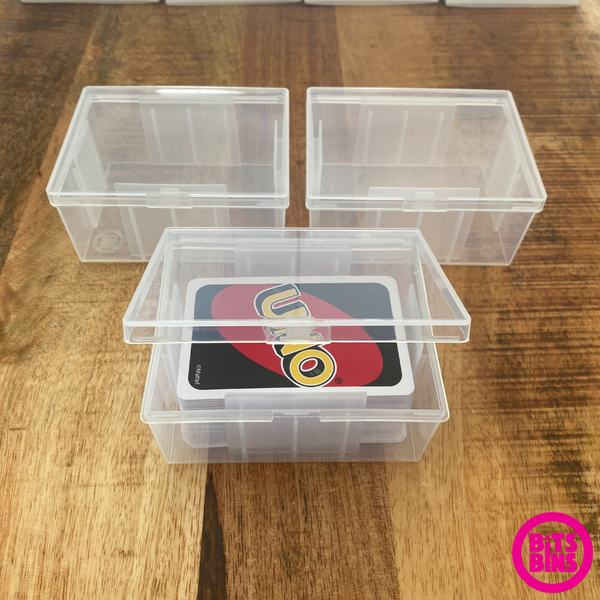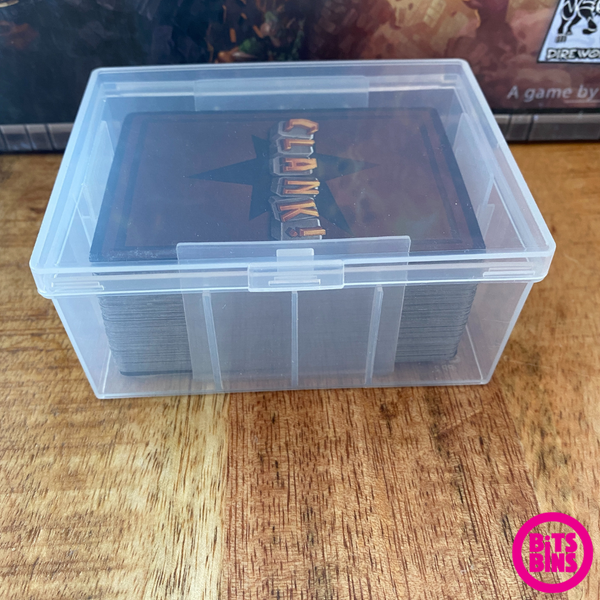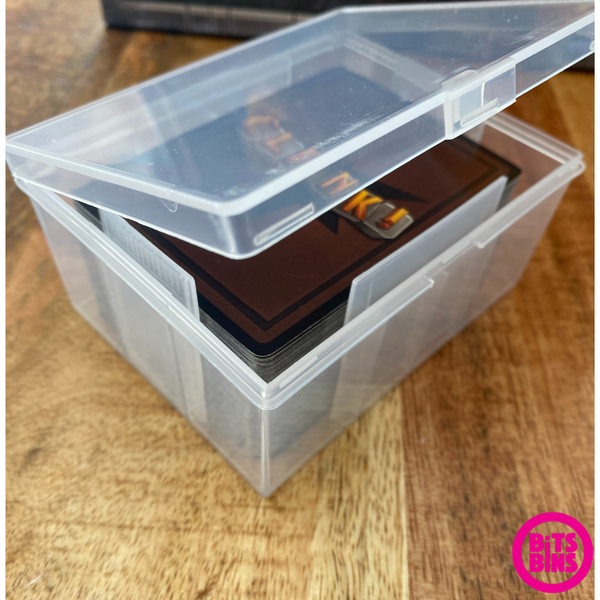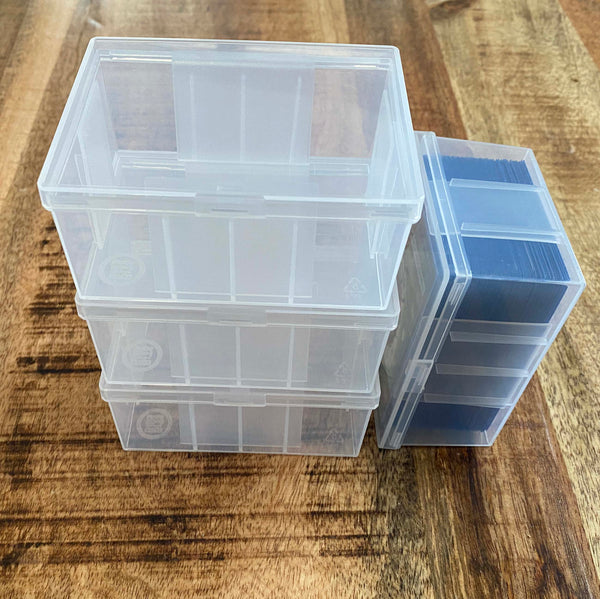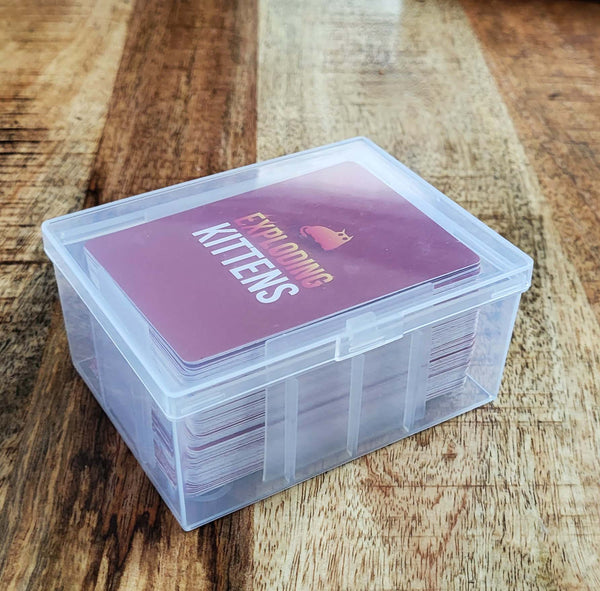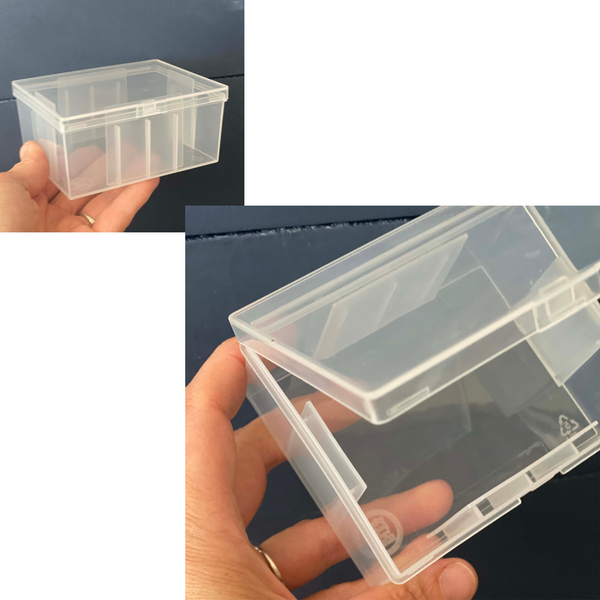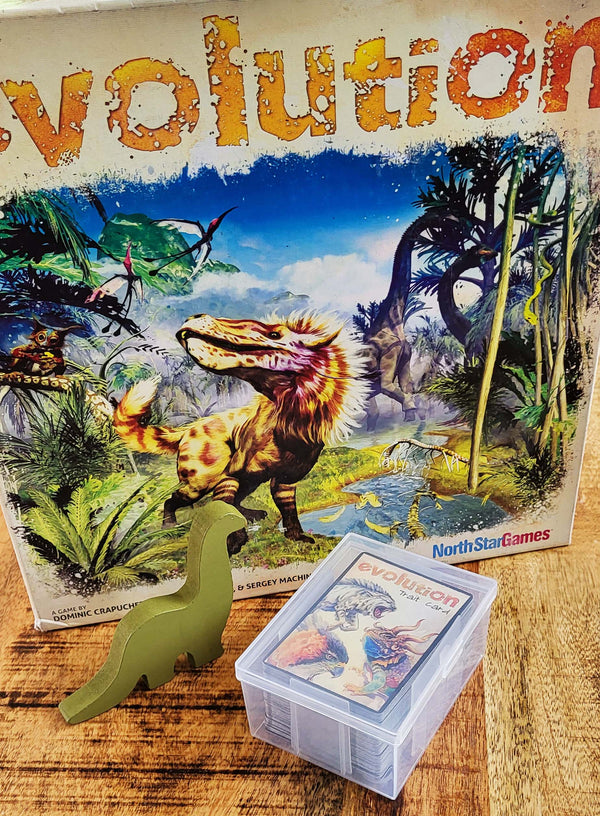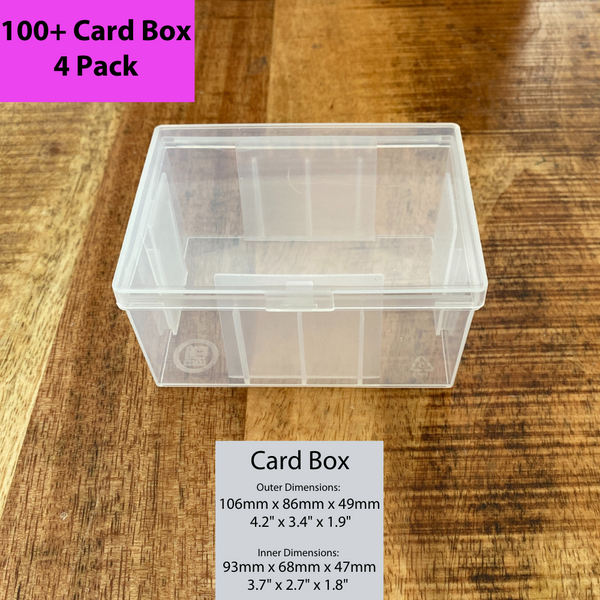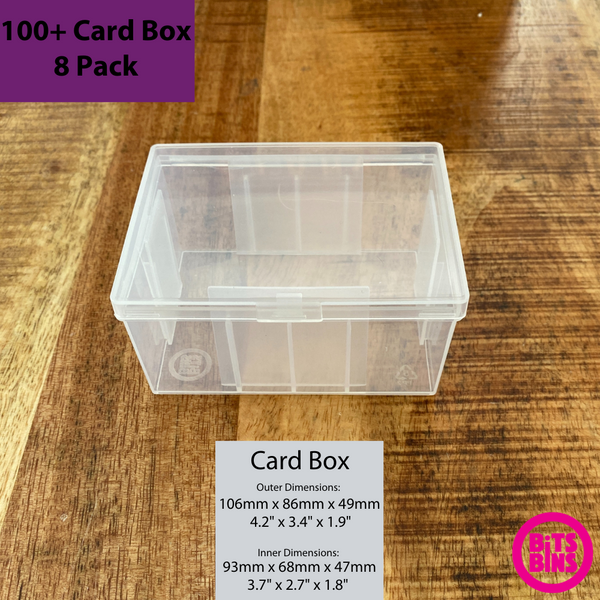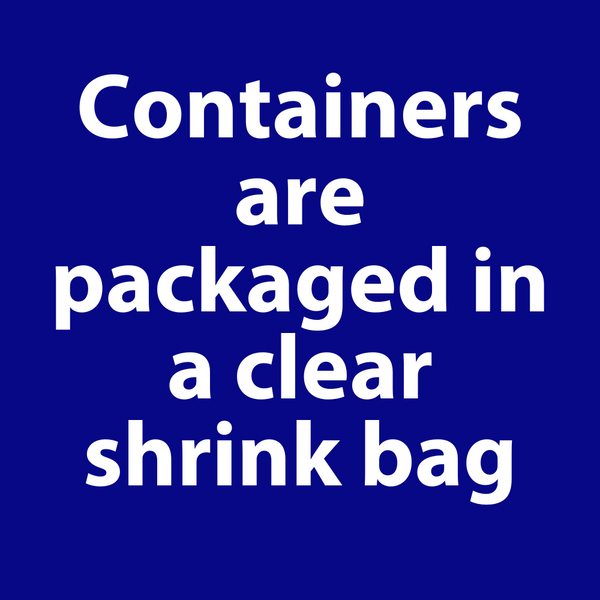 Looking for a deck box to hold extra large card decks? Introducing our brand new 100+ Card Box!
Extremely durable plastic with a snap top full length hinged lid
Inner walls keep your corner "floating" and away from anything that will damage them.
Need more protection? This card box fits sleeved cards too!
Stackable design
Box it up!
Love these boxes. Perfect for storing my game pieces in my over 500 game collection. Will come back to this store every time!
Excellent Storage Box
Love theses for organizing my board games. They work really well and are really sturdy!
Lego pieces
These little containers are built very well. They are a perfect fit. We use them in drawers for sorting and storing Lego bricks and plates.
Awesome Products!!!
High quality. Strong and easy to use.