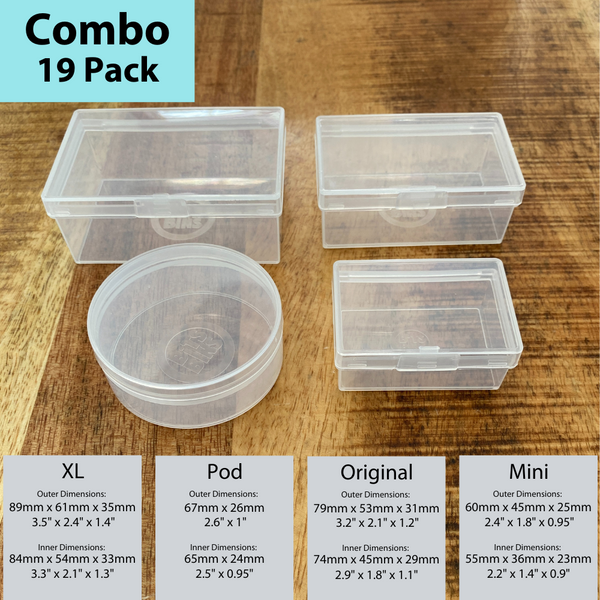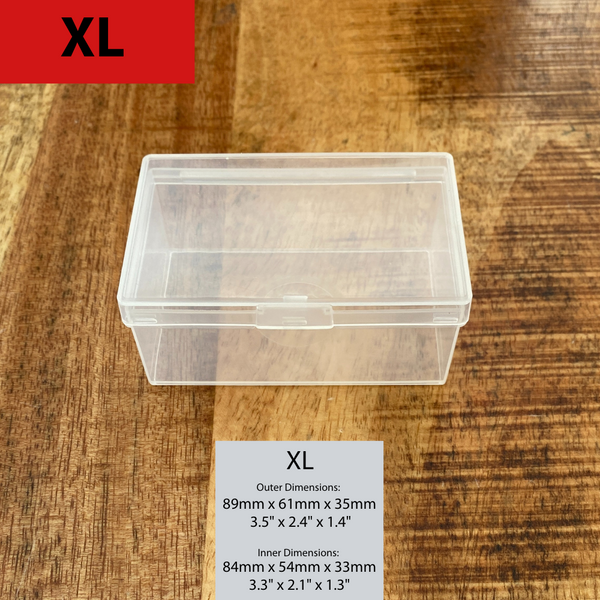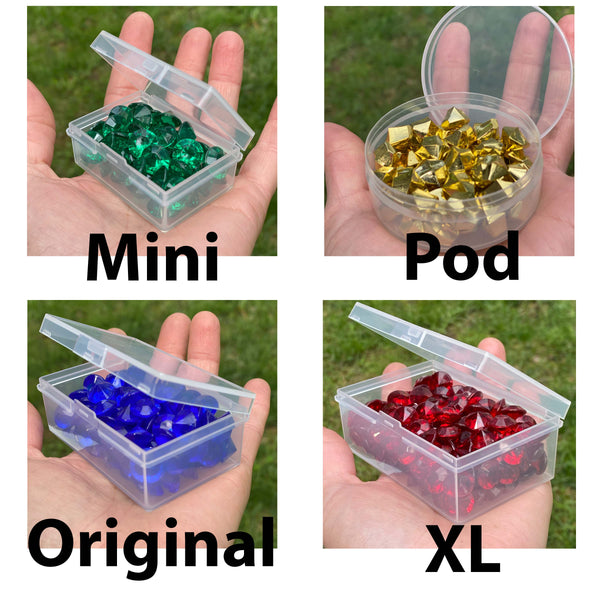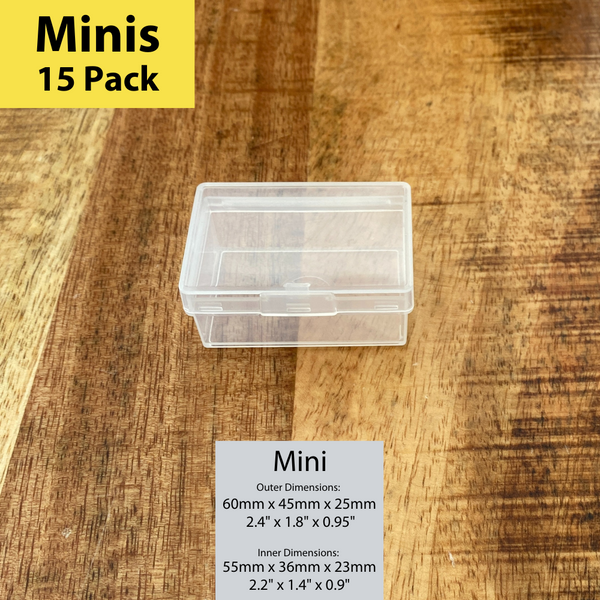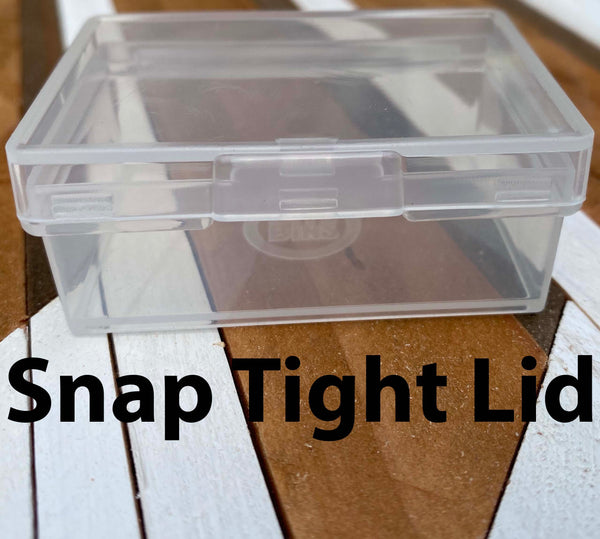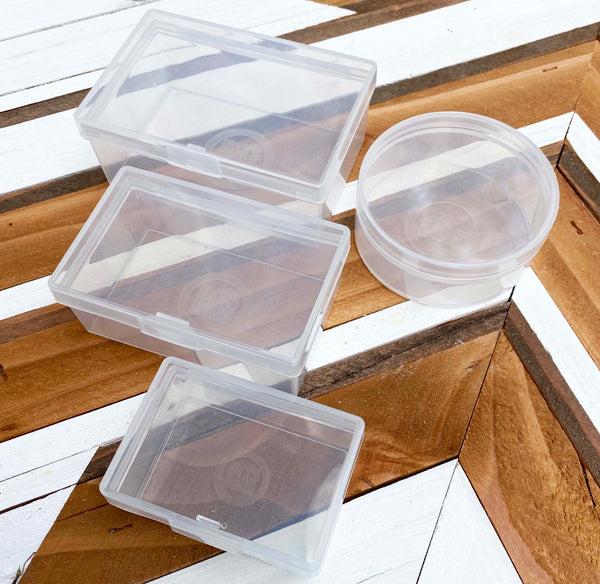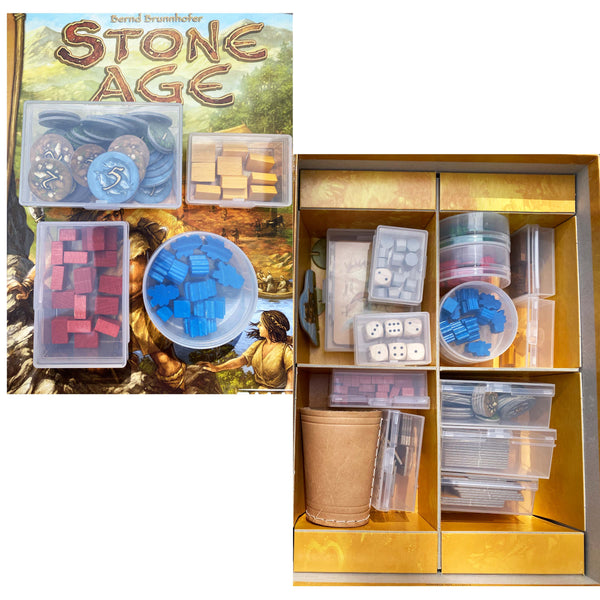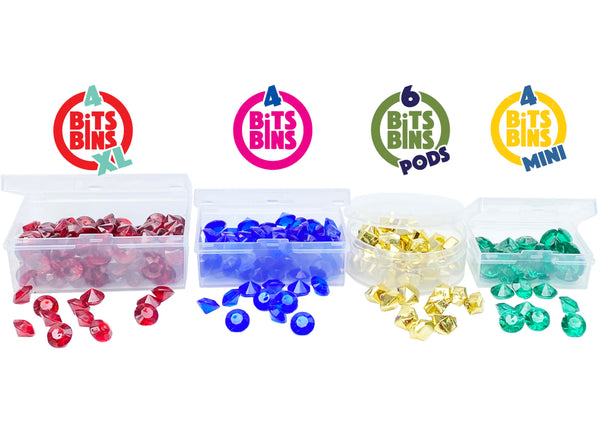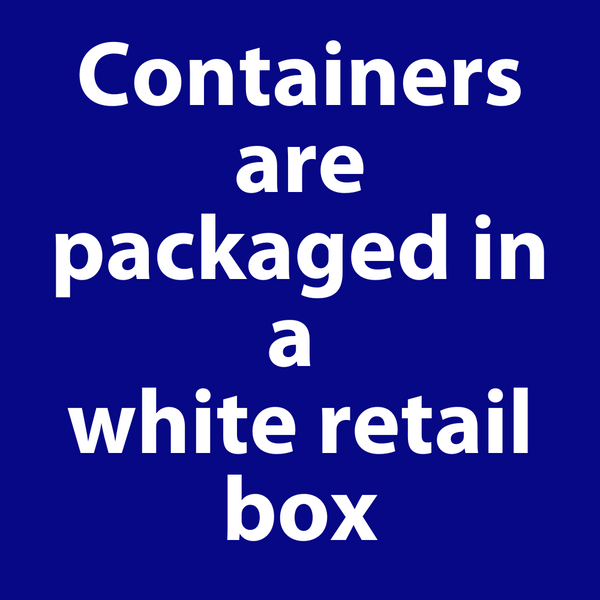 ORGANIZE your BOARD GAMES with this 19 BitsBins Combo Pack. No more loose pieces roaming around in your box or little baggies that you can never seem to open or close properly. You will look like an GAME PLAYING EXPERT when other players see how organized you are!

INCLUDES: 4 BitsBins XLs

INCLUDES 4 BitsBins Originals 

INCLUDES 4 BitsBins Minis 

INCLUDES 7 BitsBins PODS 
I now have a box of boxes!
I've created a box with several sized boxes within to quickly grab some of the boxes I bought. Already used some double card boxes for the coins and victory cards in Dominion, used some of the Original containers for the coins in 5 Tribes, and then a few different sizes of boxes for some things in Amerigo. I'll be looking for sales in the future to continually add to my big box of boxes. Love this product!
Nice but sizes are wonky
I wanted to like these bins as they have a decent visual aesthetic, but at the end of the day I'm simply not impressed. For the most part the sizes of the bins are either too small or too large. The pods I especially felt needed another square inch to be even useful with most games as they can barely fit a set of any kind of token (wood or paperboard). While I got them to work with pieces from a few different games, I often found them lacking which required me to use a medium bin, which was then too large and left the pieces to bounce around. It was a similar deal with the small square boxes and the card holders: I often found few whole sets of anything would fit in them and required splitting most things into two containers which then took up too much space in the boxes. Also, with pods being the only exception, they generally don't stack well. The worst offender is the large 100+ card holder, which is hugely bulky but doesn't hold enough to make all the space it takes up worthwhile. Lastly, while the click locking of the bins is nice, the overall plastic construction is not that great. It's not cheap feeling, or easily breakable, but it's also not high quality.
Simply put: these are not bad but there are much better designed, higher quality options out there for the money. In their defense, these were not overly expensive but I would have rather paid more for something a little more nice. Still, their customer service was good and you can tell they are passionate about their products. Perhaps they just need a bit of design tweaking to make them great.
Games tested: Clank! Catacombs, Taverns of Tiefenthal, Dune Imperium (+expansions), Lost Ruins of Arnak, Beyond the Sun, Hand of Fate Ordeals, Viscounts of the Western Kingdom...
So far so good
I haven't really found a use for the XL boxes yet, but the others are fantastic. The only issue I've had so far is that I didn't order enough. I've got the smallest size and the round ones to be the most useful. I suppose my only complaint would be that the round bins leave a bit of unused space in the corners of the boxes, but that's certainly not the worst problem to have.
Great Storage
Bought my first ones at Origins and needed more!
Love the awesome containers.